3 Signs Distributors and Manufacturers Need ERP Software for Supply Chain Management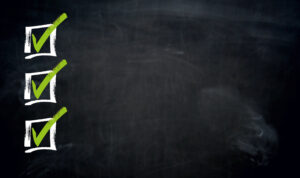 Supply chain management, surprisingly enough, is not a discipline unto itself. Rather, supply chain management functions as just a part of the whole business, involving multiple dependencies between finance, manufacturing, purchasing, and sales. Yet, despite being made of several entities, supply chain management must function as a harmonious whole to ensure a business can keep up with the supply and demand of its customers.
Learn how Distributors and Manufacturers are increasing ROI and profits by downloading our whitepaper or attending our next free webinar, How to Find Profit Sources in Your Numbers.
Technology plays a vital role in supply chain management through enterprise resource planning (ERP) systems that contribute to the required monitoring and controlling of costs, productivity, supplies, and inventory. Cloud-based ERP distribution software adds an extra level of assistance by allowing remote access to information from virtually any mobile device. Now information flows easily between data sources—even disparate ones—allowing shared information and resources to augment the power of supply chain management.
Crossing New Boundaries
For the past two decades, manufacturers have worked systematically to improve their operations. Improving product quality, boosting productivity, and finding competitive advantages have all helped manufacturers remain focused and profitable. Now, they are tackling new boundaries and diving into supply chain management.
Manufacturers have always faced unique challenges when it comes to supply chain management. To manage changing marketplace conditions, lower costs, and offer faster shipping, many companies are finding they need to rely upon a network of suppliers—rather than a few chosen ones—to complete their orders. It's a rare company today who works with only a handful of selected suppliers. This provides its own set of unique challenges.
Information Integration
Fragmented information is the source of many delays across the supply chain. ERP distribution software provides a comprehensive management system that integrates transactions, materials planning, and many other functions into one complete system. With one seamlessly integrated ERP system, much of the fragmentation is removed and information becomes cohesive and shareable.
Increased Demand for Mass Customization
Throughout the industry, there is increasing demand for mass customization. Companies can no longer keep substantial inventory in stock to have materials ready for shipment when so many orders require some form of customization. With its ability to manage multiple vendors, keep track of inventory, and track orders from start to finish, ERP distribution software can help you meet the demands for mass customization.
Supporting the Management and Deployment of Resources
ERP systems also offer you the ability to manage and deploy resources from multiple vendors. Parts from a supplier on the East Coast, raw goods from the West Coast, you can manage them all through the ERP system. This ability to manage a complex assortment of goods across multiple orders provides a strong competitive advantage.
Enhance Your Supply Chain with ERP Software
Integrating ERP distribution software into your supply chain management can enable manufacturing and distribution businesses to gain greater visibility into operations, while at the same time increasing speed, efficiency, and customer satisfaction. Provide your business with everything it needs to manage business information, integrate various systems and working processes, and ensure optimal operational efficiency by adding ERP distribution software today.
Mindover Software is waiting to help you find the exact solution you need to connect your ERP with your supply chain management. Together, we will implement the best distribution software solutions and integrate seamlessly into the systems you have in place now. Contact us today. Your supply chain—and your customers—will thank you.