Acumatica 5.0 Takes Mobile Functionality to a Whole New Level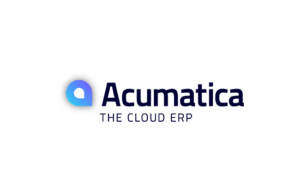 Last week, we took a look at the features of the recently released Acumatica 5.0, which is the newest release of Acumatica's cloud business management software. Learn more about this by visiting here. One of the key features we discussed was Acumatica 5.0's mobile functionality. Let's take a closer look at these mobility capabilities.
Although Acumatica has always been browser-based and has functioned online with ease, it was limited, until now, in terms of being able to leverage and use all of the features of your smartphone. Nothing beats adding a native app which is now available through Acumatica 5.0 and gives a far better user experience. It is also another way to generate revenue and has more usable capabilities than ever.
Acumatica believes that mobility is another opportunity to generate revenue streams because it meets the needs of customers, and customers are using mobile devices more than ever before. Acumatica 5.0 is all about usability. It was designed to work on any device and on any browser. It has an HTML5 standards-based UI designer that allows companies to build personalities and brand straight into existing business systems. In the past, a specialist would have been needed to create mobile applications that synced with Acumatica, but this is no longer the case. Now, Acumatica has a new mobile development framework that makes it easy without the need for a developer or specialist to be involved. Let's dive deeper into the mobile application's features.
Acumatica App Overview
The Acumatica App is included in the Acumatica 5.0 release. This app works on both iPhones and Android phones. It offers a totally new framework that allows partners, developers, and ISVs to create new mobile applets. These mobile applets will function transparently across all supported Acumatica mobile platforms.
Acumatica App Benefits
Did you know that the Acumatica App is created in such a way that it offers the full utility of any smartphone's features? Well, it does. The functionalities that can be used include fingerprint readers and the camera in addition to many others. These provide beneficial security that is essential to your company having its data protected. In addition, these functionalities offer what is necessary to have advanced reporting needs met.
Acumatica App Features
Touch ID allows you to securely yet easily log in to the application.
The features available on the iPhone app are also available on the Android app so there is no need to learn special programming in order for all of the functions to work.
Load applets from the Acumatica server. Some of these are…
-Expense Receipts:
This applet allows you to record descriptions of receipts, type of expense, the amount, etc. Paper receipts can be saved as images using the camera. Another security measure allows you to choose your visibility settings for each receipt so it is as protected or visible as you want. Finally, you can link expenses to specific customers to keep better track of who is charged for which expenses.
-Inventory Availability:
This applet allows you to see what inventory is available (including a picture and description) and which warehouse it is located at.
-Other applets include: Expense Claims, Events, and Approvals.
Acumatica strives to revolutionize mobile applications for ERP systems and is well on its way. To learn more about Acumatica 5.0 in general or about its mobile functionality, Mindover Software is here to help. Please contact us at any time to learn more about the latest and greatest in ERP solutions that function in mobile formats with ease. We would be happy to help you get started using Acumatica 5.0 to take your business ERP needs to a whole new and impressive level that will certainly help further your business in its success.