in: Company News, Press Releases
Bob Voorheis to Provide Implementation, Report Design, and Technical Support.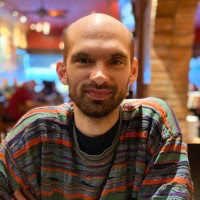 Austin, TX – September 21, 2020 – Mindover Software, a technology consulting firm specializing in the sales, installation, and support of business software welcomes Robert (Bob) Voorheis to their team to support growing demand for Acumatica Cloud ERP software.
Before joining the Mindover team, Voorheis worked in the distribution industry, where he gained experience implementing and customizing an Acumatica solution.
"Our Acumatica business is expanding rapidly, and we needed to add technical expertise to support new clients," said Lloyd Smith, President and Director of Operations for Mindover Software, "Bob brings a unique perspective to our team with his previous experience as an Acumatica end-user."
Voorheis is based in Ann Arbor, Michigan, but will support Mindover Software's customers throughout the country. As a Senior Consultant and Developer, he will provide implementation assistance, technical support, report design, and data conversion services for businesses using Acumatica.
Voorheis has a degree in mathematics from Eastern Michigan University. In his spare time, he creates abstract mathematical art, including digital vector images, 3D-printed sculptures, and laser-etched designs. He has exhibited at the 2018 Bridges Conference in Stockholm and a math art conference in Finland. You can view a short abstract film he created at https://vimeo.com/166461383.
About Mindover Software
Mindover Software is a business software reseller which offers a broad range of accounting, ERP, and CRM software, including Acumatica, Sage 100cloud, Sage 300cloud, and Sage CRM. From offices in Austin, Dallas, San Antonio, Boise, San Diego, and Asheville, NC, Mindover Software's team of professional consultants help companies achieve greater efficiency, cost savings, and profitability. For more information, visit our website: https://www.mindovercorp.com/.
Media Contact:
Lloyd Smith
Mindover Software
866.990.3994| lsmith@mindovercorp.com
15901 Central Commerce Drive, Suite 203 | Austin, TX 78660