in: Press Releases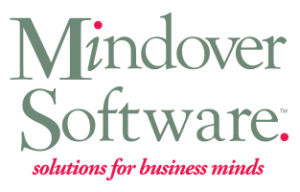 Mindover Software chosen to implement Sage 300c in SMHC EMS for improved medical supply inventory management
Austin, TX – June 8, 2017– Mindover Software, a technology consulting firm specializing in the sale, installation and support of Sage 100, Sage 300 and Acumatica, was recently chosen by San Marcus Hays County EMS (SMHC EMS) to migrate their business systems from Quickbooks to Sage 300c.
SMHC EMS chose Mindover Software to automate their truck and medical supplies inventory and reporting. The EMS was using Quickbooks, but had reporting issues and needed to rebuild their database. This prompted them to look for a more automated, streamlined and efficient system. They chose Sage 300c as their new business software and Mindover Software as their consulting and implementation partner.
The new Sage 300c system, when implemented by Mindover Software, will provide more stringent reporting on medical supplies for trucks and ambulances. The business software's open importing and exporting capability will allow SMHC EMS to easily integrate with their current industry-specific add-on products.
Lloyd Smith, President and Director of Operations for Mindover Software, stated, "We are thrilled to work with a fine establishment such as Marcus Hays EMS. Our team is a great fit for this company due to their need for advanced reporting, inventory control, and an overall desire to control costs through better inventory management processes."
### 
About Mindover Software
Mindover Software is a business software reseller which offers a broad range of accounting, ERP and CRM software including Acumatica, Sage 100, Sage 300 and Sage CRM. From offices in Austin, Dallas, San Antonio, Boise and Hartford, Connecticut, Mindover Software's team of professional consultants help companies achieve greater efficiency, cost savings and profitability. For more information, visit our website: mindovercorp.com. 
Media Contact:
Lloyd Smith
Mindover Software
512.990.3994 ext. 302 | lsmith@mindovercorp.com
15901 Central Commerce Drive, Suite 203 | Austin, TX 78660