in: Company News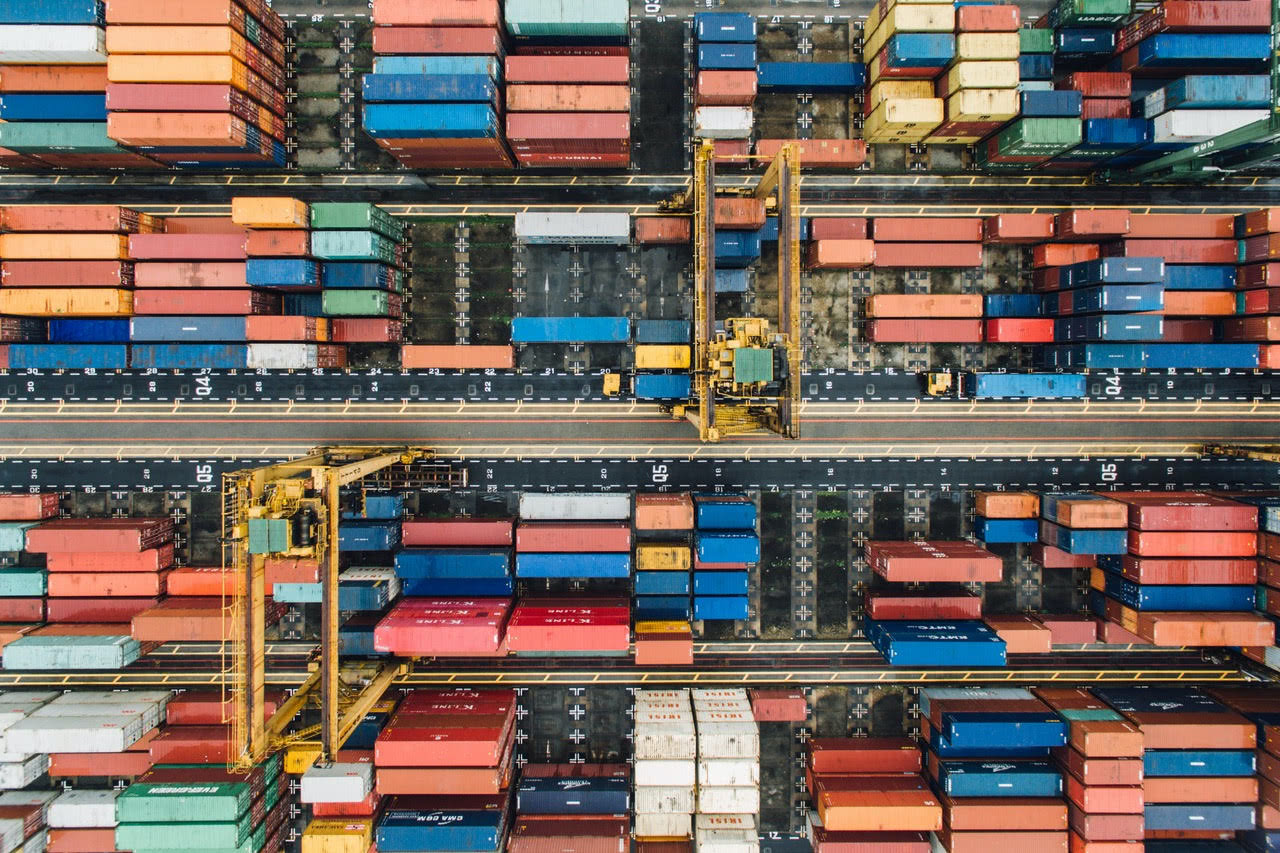 Business success or failure often can be traced back to a single decision. In a technology-driven world, our previous intuition and education which drove many decisions, have been replaced with computer-generated data and statistics.
There are many stages to making a decision. Firstly, the problem or goal needs to be identified, followed by research, evaluation of options, and finally a review of the decision. However, the overall key to decision making is for it to be informed.
Strategic decisions can have a profound impact on the success of a business, yet many managers and executives still base their decisions on a combination of data analysis and gut feelings. But, the tools are out there to drive better business decisions, and organizations who are using them are already reaping the benefits.
Better Management of information
Being informed is imperative to successful decision making. Business Intelligence Software helps to collate and disseminate relevant business information, to enhance business decision making. Business intelligence systems enable the end-user to make informed decisions faster, allowing you to be proactive rather than reactive. Gathering and organizing data from multiple sources relevant to business activities ultimately lead to superior decision making. Gone are the days where decisions can be solely made based on our 'opinion' and emotions.
"Most of the world will make decisions by either guessing or using their gut. They will be either lucky or wrong." – Suhail Doshi, CEO of Mixpanel.
Don't just guess or go with your gut. Get organized and use Enterprise Resource Planning (EPR) systems, which allow companies to consolidate many functions, such as Accounting, Inventory, Service, Manufacturing, Customer Relations, and Finances, and more. ERP systems are managing tools that increase productivity and analysis, improve collaboration, and reduce costs. By combining many facets of the business into a single system, it is easier to collaborate, compare, analyze, and automate business information and processes. Business decisions are made at all levels and different teams of an organization. Each function of the business needs to manage that information properly, on a comparative scale. It is estimated that the ERP software market will be worth $41.69 billion by the year 2020. Don't be left behind, get an ERP System today.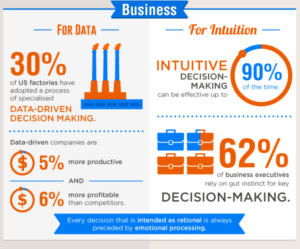 With 62% of business executives using gut instinct as their decision-making tool, we believe a gut instinct that is also clearly informed is vital for overall business success.
Make the Most of Reports
Creating business reports quickly and with accuracy can be time-consuming and difficult. Make this job easier and more reliable by implementing reporting tools. Business reporting tools pull information from your ERP system, consolidating the data and arranging it into effective and informative reports.
A well-documented business report will reveal nuances related to core business functions, while opening opportunities to improve and make market gains. Many companies do not even realize they need a reporting tool until they have it and often wish they had incorporated it earlier. Reports are vital for accurate analysis and making better business decisions. However, purely data-driven decisions are not the best method either.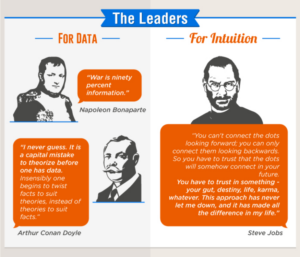 As stated by Napoleon Bonaparte, many lives turning points and events, even war are 90% information! Organizing your data in reports is vital for business decision making.
Find a Great Business Partner and Support Structure
Everybody knows the stories of poor business partners increasing the inefficiency within a business. Your software is your tool for ensuring the successful growth and longevity of your business. But, you also need somebody who has as much passion for your business as you do and who understands what you're trying to achieve. It's not indifferent to having a supportive family and friendship group in life.
A key to many of these ERP and BI Systems is understanding their full functionality and how it can be applied to your current processes. It is imperative that a good business partner knows their products like the back of the hand and can impart this knowledge to you and your team. Furthermore, when things go wrong, support needs to be immediate and effective. But why wait until it goes wrong? Your business partner needs to keep your business progression at the front of the mind at all times!
Just Like a Cake
As our trust in technology continues to grow, so does our need to still incorporate insight, that 'gut' feeling and intuition. Flour on its own will not make a cake, and similarly, accurate data on reports alone should not be the basis for decision making. However, without it, the cake will not have any foundations. Just like a recipe, take some numbers; add some research; whisk in the people and the support.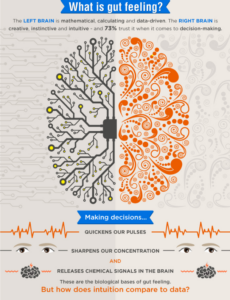 The infographic from 888Casino, shows the difference between the left and right side of the brain and how 73% of people trust their intuition when making decisions. So, whilst your brain may weigh up the facts, which are obtained from reports and business and industry analysis, the emotive and intuitive side of your brain normally concludes the final decisions.
The Author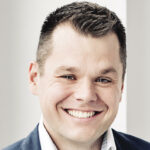 Gabriel Michaud is the founder of Velixo, an excel plugin for Acumatica. With over 20 years of industry experience, Gabriel knows the importance and benefits of business reporting software, for his customers and his own business.
Click here to find out more about Velixo Reports.
Infographics from Louis Wheeler, 888 Casino, 2019