Why You Need the Disruption of Acumatica 2018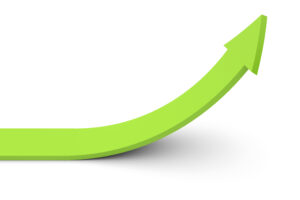 Most of us do not think of a disruption as a good thing. Typically, a disruption interrupts everything from our work focus to a movie to a simple cup of coffee. However, disruption in innovation is a business term used to describe an innovation that creates a new market and value network that eventually disrupts the existing market and value network, typically displacing the established market leading firms and products. Familiar disruptive innovations in technology that may sound familiar include the cell phone, the internet, and more recently, blockchain.
Learn how Distributors and Manufacturers are increasing ROI and profits by downloading our whitepaper or attending our next free webinar, How to Find Profit Sources in Your Numbers.
Acumatica 2018 was recently pegged as one of the new disruptive innovations, poised to change how the typical technology has been done and flipping the industry on its head. While this disruptive nature may only directly impact the end user, its resulting efficiencies and business improvements can lower costs and improve service, offering the potential for an even wider impact.
Acumatica has always prided itself on being an innovator and thought leader in the field of ERP. Acumatica 2018 pushes the boundaries of innovation, taking the product—and your business—into new areas of efficiency and improvement you'll eventually wonder how you ever functioned without.
Acumatica 2018's Design
Unlike other cloud-based ERP software, Acumatica stands apart as being the only one designed as a platform from the ground up, from the beginning. While other cloud-based ERP providers cobbled APIs together to create their solutions, Acumatica produced an integrated whole, at the start. It's this design that allows Acumatica to provide a seamless solution, with just the right amount of functionality for most users built right in. This ultimately allows Acumatica to offer a platform that is stable, reliable, and above all, useful.
Acumatica: Past and Present
Don't just take our word for it. Acumatica currently serves over 400 customers. They also boast 400 global partners and a 144 percent growth, processing more than 100 million ERP transactions per month all while maintaining a 97 percent overall satisfaction rate with support services.
Acumatica has remained nimble and relevant by embracing innovative technology such as blockchain, machine learning, the Internet of Things (IoT), RFID, voice UI (such as Alexa for Business), and more, allowing them to come alongside customers in solving real-world problems.
Finally, Acumatica fully integrates several solutions right into their basic offering, ensuring seamless communication across the solutions for one robust, stable platform. Integrated capabilities include distribution, FSM, and CRM.
With Acumatica, the possibilities are endless.
What's in the Acumatica 2018 Box?
Acumatica 2018 offers a lot for one cloud-based package. Its unique licensing model provides a complete, real-time view of your business anytime, anywhere, including mobile and desktop. It's easy to navigate with simple, user-oriented browsers that make it a snap to teach new employees. The pricing model offers unlimited use; add more users to the plan without incurring additional costs. Acumatica offers different packages to suit your needs, including the Distribution Edition. There are also packages for financial management, customer management, project accounting, and more. You can also deploy the software in the ways that make sense for your company using third-party hosting or your own data center.
There's a lot to consider when choosing an ERP. Acumatica makes it easy with the Garner Market Guide, dedicated to helping companies understand what to look for in a solution, which vendors are leading the market, and how to avoid common mistakes when choosing and implementing a cloud-based ERP. Read more from the Garner Market Guide here.
If you're ready to be disrupted by Acumatica 2018, then Mindover Software is ready to help. Contact us today to find out how Acumatica 2018 could radically change your business for the better.