in: Sage 100 ERP, Enterprise Resource Planning (ERP), Company News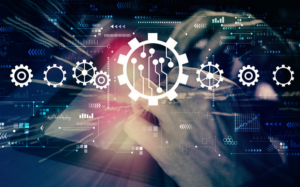 Automation is everything in today's business environment. To that end, ERP implementation empowers many businesses by simplifying complex processes and facilitating better control over activities and outcomes.
A modern ERP system is designed to be flexible, scalable, and modular, catering to businesses of all sizes. It can be customized to suit specific business requirements, providing an ideal solution to address various challenges.
To ensure a successful ERP implementation, it is crucial to reject common myths that businesses often mistake for facts. Given the significant investment of resources, time, and decision-making involved, separating truth from fiction becomes imperative for enhancing productivity.
Myth #1: Internal Sources Alone Save Money
As the saying goes, you have to spend money to make money. But often, leaders want to run lean and are reluctant to take on additional costs. This can be shortsighted for a few reasons.
Consider the fact that your internal team faces multiple responsibilities throughout the day. Allocating their time between regular work and the ERP implementation project can cause undue stress. Engaging vendors to support the internal team alleviates their burden, enabling them to achieve more each day. The result is increased revenue generation, helping your bottom line.
Myth #2: You Don't Need to Engage Employees
When the existing software no longer serves your company's needs, implementing new software becomes necessary. Doing your due diligence means engaging employees in discussions about the transition. To ensure their full adoption of the new system, it is vital to give them a platform to voice their opinions and address concerns.
Myth #3: IT Teams Know What's Best for Business
Undoubtedly, the IT team serves as the backbone of the company and understands the existing technological architecture. They excel in identifying vulnerabilities within the current system and rectifying them seamlessly. However, assuming they possess comprehensive knowledge of every emerging technology and trend is incorrect and can lead to mismatched expectations.
To effectively contribute to implementation, the IT team should pursue training so they can understand the ins and outs and assist employees in other departments.
Myth #4: The Budget Can Be Fixed
While estimating the cost of implementing an ERP system is possible, setting a fixed budget is unrealistic. The implementation process involves numerous parameters and variables, necessitating some flexibility. Customizations might be required, and alternative options may need to be explored if certain features are not a good fit. Internal and external costs, such as data cleansing, training, backfilling, and steering committees, must all be considered. It is best to be fluid and know that these expenses will ultimately help your company reach its goals.
And finally, Myth #5: Customizations Are Unnecessary
In our highly digitalized and advanced world, ERP systems offer standardized best practices, but businesses come in diverse sizes and types. Modern ERP systems can be tailored to effectively keep your business competitive. The level of customization can vary depending on specific business needs, often providing a competitive edge. Choosing not to customize can mean the difference between staying competitive or falling behind.
Sage 100 Changes the Game
Sage 100 is a comprehensive business management solution that seamlessly integrates various daily activities seamlessly. This system optimizes core functions within a company, while also offering customizable features tailored to specific industry requirements. The ERP vendor provides training and support for Sage 100, making it an ideal choice for businesses aiming to grow and increase revenue. Implementing Sage 100 will enable you to reduce operational expenses, enhance business productivity, improve operational efficiency, and foster stronger relationships with customers, vendors, and suppliers. Schedule a free consultation today and discover how we can help you meet your current and future needs