Modern ERP Software Solutions from Mindover Software
ERP software solutions have changed dramatically over the years. But their essential purpose still stands: to provide a single source of accounting and operational data and systems to manage your entire company. Mindover Software offers ERP solutions that use the latest in technology so your systems don't remain mired in the past. The result is greater efficiency, visibility, and speed.
Do More With Fewer People
We provide sales, implementation, service and support for Acumatica Cloud ERP, Sage 300cloud, Sage 100cloud and more.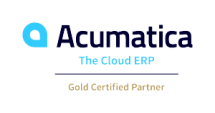 ---
Rise Above Your Competition
Today's volatile economy requires companies to continually improve their operations in order to survive and thrive. Ever increasing sales are no longer enough to rise above the competition. To succeed, companies must not only have a laser focus on sales but also a strategy for managing growth to create value for owners, customers and employees alike.
If you are looking for a way to separate your company from the pack, Mindover Software can design an on-premises or cloud-based accounting or ERP software solution that will provide a sustainable competitive advantage. The flexibility of our software platforms and broad experience of our business consultants means you need not worry what industry you operate in or the size of your company. We can create the right solution to help you operate more efficiently and profitably.
---
Customized ERP Solutions for Your Industry
Whether you need strong accounting software, inventory management, fixed asset tracking, project and job costing, multi-currency or business analytics, we will design a solution to fit your size, industry, and operating style. With Mindover Software, you are not tied to one approach. We can deploy on-premises and cloud solutions over the Internet, on-site or a combination of the two. Because we support applications that give you total freedom to choose between various databases and operating systems, you are not tied to any particular hardware platform as well.
From offices in Austin,TX; Boise, ID; Dallas, TX; San Antonio, TX; Asheville, NC; and San Diego, CA, we have designed solutions for a wide variety of industries including:
Oilfield Services
Non-Profit
Restaurants & Food Preparation
Retail
Aviation
Government Contractors
If you have an accounting or ERP software issue, either an upgrade from QuickBooks or an improvement to an older legacy system, call us today at 866-990-3994 for a free initial solution consultation.
---
Is your ERP software living up to your expectations? Find out how you can maximize the return on your software investment long after the initial implementation.
---