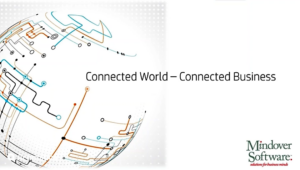 Many of today's businesses are more connected than ever before with new technologies such as cloud computing and the growing functionality of mobile devices driving a whole new level of expectations—from your customers, your business partners, and your employees.
Watch this webinar to learn how businesses like yours can take advantage of these technologies to drive profitable growth and carve out a competitive edge in your market.
Acumatica's solution is powered by a flexible, robust platform and delivers a suite of fully integrated business management applications across Financials, Distribution, CRM, and Project Accounting.
During this webinar you will see:
How you can utilize cloud ERP to unlock your business potential and drive profitable growth.
How your business can accelerate past your competitors using cost-effective cloud technology as an enabler.
How Acumatica's cloud ERP enables you to take control of your business, play to your strengths, and empower your people.