Learn How Home Healthcare Organizations Automate Accounting, Payroll, and Reporting with Enterprise Resource Planning Software (ERP)
Mindover Software provides the best ERP accounting solution for Home Healthcare organizations that integrates with Home Health Agency Software to expedite reporting, improve system efficiency, eliminate duplicate data entry and comply with Medicaid and Medicare reporting requirements.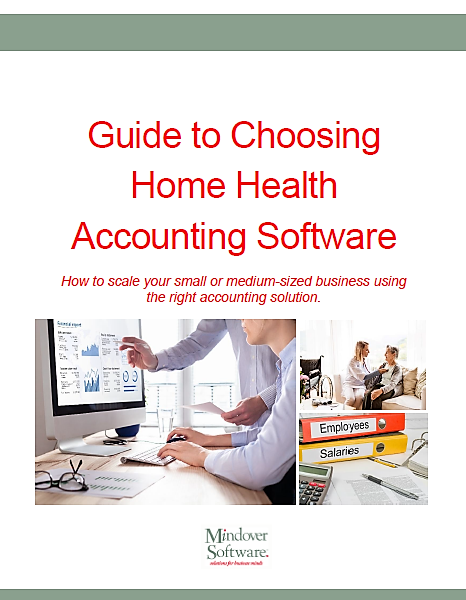 Expand home health agency software with the right home healthcare accounting solution.
Learn how home health agencies automate accounting, payroll, financial reporting and comply with Medicaid and Medicare using ERP.
Get The Guide
Fields marked (

*

) are required
We take your privacy seriously and will not share your information with anyone.
What our customers have to say about working with Mindover Software
Mays Home Healthcare: "When you're dealing with 25 entities and over 10,000 transactions a month, things can get messy. Mindover Software has been instrumental in identifying the chain of commands within our system. They have a deep understanding of not only the technology but our business processes which makes them a valuable asset for our company." – Tim Hernandez, CFO, Mays Housecall Home Health Group
Bethany Home Healthcare: ""With our ERP system and Mindover Software's help, we cut payroll costs down by almost 200%! This made a huge impact on our operating expenses and overall efficiency!" – Chantel Wandick, Senior Financial Analyst,
Bethany Home Healthcare