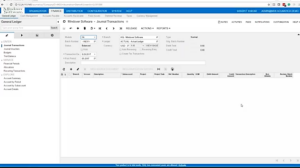 Poor inter-company accounting processes can cause serious and costly problems.
During this webinar Lloyd Smith, President of Mindover Software, shares important set up processes for Acumatica and Sage to help you reduce costs and expedite your accounting processes.
Setting up branch reconciliation in your Acumatica and Sage systems is key to maintaining efficiency. During this webinar we show you how to do this and more, including:
– Sharing vendor lists for all companies or branches
– Sharing customer lists to all companies or branches
– Sharing inventory items by company or branches
See how Acumatica and Sage is best configured so that all your accounting entries for all companies or branches remain balanced.