Top Technology Challenges of the Modern CFO
As a financial leader, your role is constantly changing. In addition to the traditional responsibilities of managing the organization's finances, the owner, CFO, President, or in some cases the Controller, is expected to take a more prominent role in the company as a trusted advisor to the leadership team. While companies have implemented ERP and other business software to help increase productivity, it's imperative that financial leaders understand how to use this technology.
In this eBook, you will learn:
How the right financial software provides key performance indicators (KPIs) and reporting capabilities needed to exceed.
How modern financial leaders affect change leading to business growth.
How to communicate financial information to non-financial people.
How to improve your audits with effective, modern financial management software.
How to overcome difficult compliance issues.How to keep your company's data secure.
How artificial intelligence and machine learning are providing the modern financial leader with new capabilities for faster, deeper insights and better decision-making.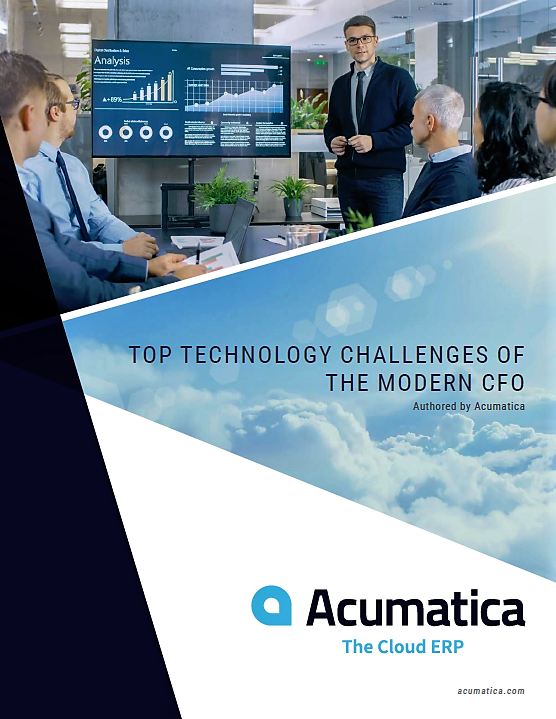 Get Your Free eBook
Fields marked (

*

) are required
We take your privacy seriously and will not share your information with anyone.
What our customers have to say about working with Mindover Software
Mays Home Healthcare: "When you're dealing with 25 entities and over 10,000 transactions a month, things can get messy. Mindover Software has been instrumental in identifying the chain of commands within our system. They have a deep understanding of not only the technology but our business processes which makes them a valuable asset for our company." – Tim Hernandez, CFO, Mays Housecall Home Health Group
Conimar Corporation: "They are one of the best IT companies that I have worked with. We can always count on them to do what they say they will and to be there whenever we need them…They not only know all of the ins and outs of the software and how to best configure it for your needs, but they have tremendous expertise regarding business process automation as well." – Eric Robinson, Controller and Head of Finance and IT, Conimar
Nebraska Vet Services: "The team at Mindover Software is great! They are friendly, very quick to respond to questions or concerns, and you don't feel like just another customer. You feel like they are on your team, and they're helping your business be the best it can be. I am always amazed at how quickly they respond…We are constantly changing and expanding so new requirements to the system will be inevitable. Thank goodness Mindover Software knows how to roll with the punches." – Tana Jacobson, Office Manager, Nebraska Vet Services
Materials Marketing: "They laid out a detailed workflow plan and followed it. Without their guidance, we would have made multiple mistakes. Their experience, knowledge, preparation, and persistence made this project a success." – Ryan Engel, CFO, Materials Marketing
Bethany Home Healthcare: "With our ERP system and Mindover Software's help, we cut payroll costs down by almost 200%! This made a huge impact on our operating expenses and overall efficiency!" – Chantel Wandick, Senior Financial Analyst,
Bethany Home Healthcare