in: Company News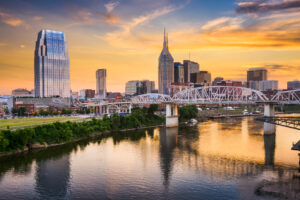 There's a reason we pre-order new video gaming systems or stand in line outside of Apple stores for the newest iPhone. When it comes to new technology, we just must have it. New technology has all these features and benefits we never knew we needed, and now we don't know how we lived without them.
Learn how Manufacturers are increasing ROI and profits by downloading our whitepaper or attending our next free webinar, How to Find Profit Sources in Your Numbers.
It's incontestable: New technology gives us all a thrill but, when it comes to business, it's not just about investing in the newest technology. Instead, it's about investing in the right technology. As the business world—and more specifically, manufacturing—moves toward Industry 4.0, many will open for new technology. It's up to you to determine which doors are the smartest to walk through, including which manufacturing business software is best for your business' needs.
Industry 4.0 – 101
Industry 4.0 is more than just a buzzword term. It describes this fourth wave of industrial revolution in the United States. Industry 1.0 was ushered in by mechanization, while 2.0 brought us mass production. Industry 3.0 took over when computerization entered manufacturing. Now, Industry 4.0 builds on the prior steps, enhancing the synergy of what 3.0 brought by producing more optimization than invention.
In this new Industry 4.0 world, computers and automation come together in completely new ways, using robotics, machine learning, and manufacturing business software—just to name a few—to control manufacturing through autonomous machine decisions.
Are You 4.0 Yet?
According to Forbes, in order for a manufacturer to be considered 4.0, it must include the following:
Interoperability: Machines, devices, sensors, and people must all connect and communicate with each other.
Information transparency: Computer systems will create a virtual copy of the physical world using sensor data to contextualize information.
Technical assistance: Machines must be able to not only support humans in making decisions and solving problems; they must also have the capability to assist or replace people in tasks that are too difficult or potentially unsafe.
Decentralized decision-making: A cyber-physical system must have the ability to make simple decisions on its own to become as autonomous as possible.
Do You Really Need Industry 4.0?
This might sound a little too overwhelming at first, or perhaps like your machines might soon stage their own coup against your business' leadership. Not so. Industry 4.0 is designed to connect embedded system production technology with smart production processes. This proves transformative to manufacturing especially, allowing businesses more clarity and understanding into processes, products, and even customer usage and behavior.
With Industry 4.0 systems in place, organizations can collect real-time information across their entire supply chain from start to finish. Machines rapidly process and analyze the data and use the results to improve operations, designs, and even the products themselves through virtually instantaneous feedback.
Think of how nimble and reactive your business could be with access to real-time feedback. Change the way a product is packaged, shipped, or even made based on assembled data. See customer satisfaction jump and sales climb.
Or, linger in Industry 3.0 and watch your competitors leave you behind.
Moving up to 4.0
Don't be afraid to take a little time moving to Industry 4.0, however. Unlike booting up a new phone or plugging in the next greatest gaming console, the pace of change in manufacturing is slower than in the consumer sector, as equipment and software are changed out less often. Like with all new technology, it's best to look at current processes and models to discover what you need. Some processes may need to change completely, others may only need some tweaking to be fully ready for Industry 4.0.
With the applicable technologies now at a point of greater reliability and lower cost, Industry 4.0 makes more and more sense for industrial applications.
Mindover Software and Industry 4.0
Your journey to Industry 4.0 starts with making sure you have the right manufacturing business software in place. Whether you're just beginning to investigate Industry 4.0 or you're ready to put manufacturing business software into place, Mindover Software is ready to bring you to the next phase of the revolution. As a Sage Software Select business partner, we can align some of the world's best solutions to meet your every need. With Sage 100, Sage 300, or Sage CRM in place and working on your data, you can quickly build healthy ROI with insight into key business processes and extensive functionality that forms the foundation of your organization's move to Industry 4.0.
Business transformation doesn't happen overnight, nor should it be attempted all in one fell swoop. With Sage manufacturing business software from Mindover Software, you can begin the incremental shifts toward bigger changes in process for Industry 4.0. Contact Mindover Software today and see how Sage manufacturing business software can take you from zero to 4.0.