in: Acumatica Tips & Tricks, Acumatica, Company News
In today's tutorial, we are going to perform a task on the Acumatica mobile app. This demo is part two of a two-part series on entering and approving expense receipts. You can find Part 1 here.
Enter the Acumatica app and sign in.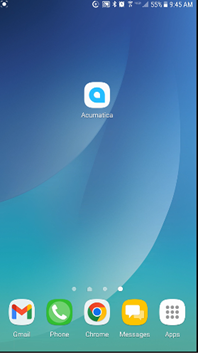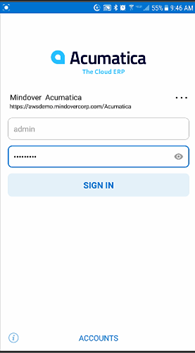 Picking up from part one, tap on the Time and Expenses workspace and then tap on Expense Receipts.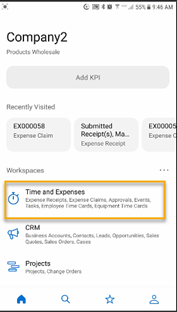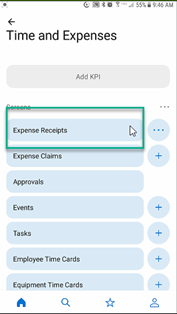 Tap the expense receipt entered in video one "Lunch with Client." This opens the record. Remember, the status is listed as Open.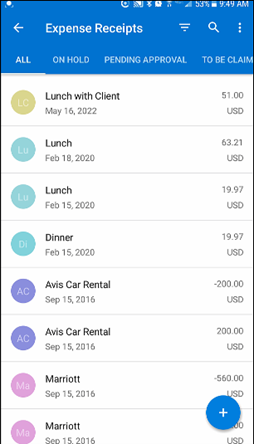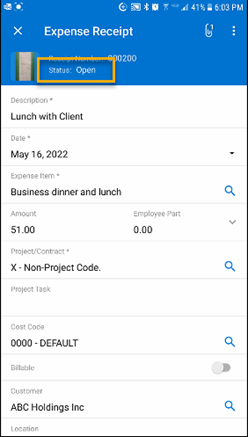 Exiting this screen, navigate over to the To Be Claimed task. Using the vertical ellipses at the top right of the screen, we will Claim All as this is the only record listed. Had there been multiple listings they could be selected all at one time or one at a time. Tap Claim All.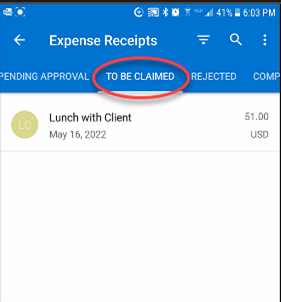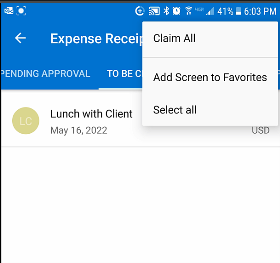 Now note that the status has changed to On Hold. As in the cloud version of Acumatica, this status is necessary in order to approve and release the record. Here, the description may also be changed to reflect the expense receipt. Also, once submitted, an expense claim is created. This is a separate and distinct record from the receipt. We will see more about this in a moment.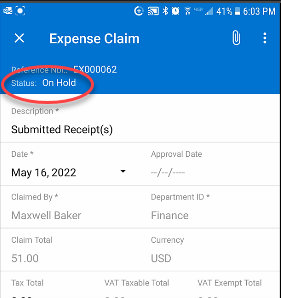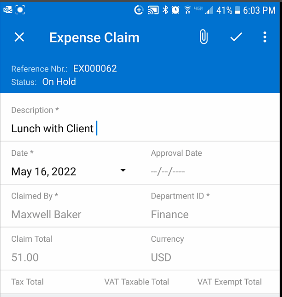 Next, tap the drop down and select Submit. Then, note the status change to Pending Approval.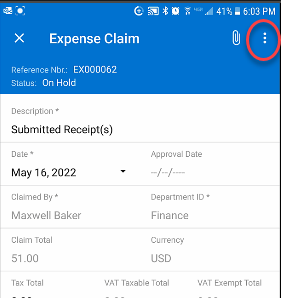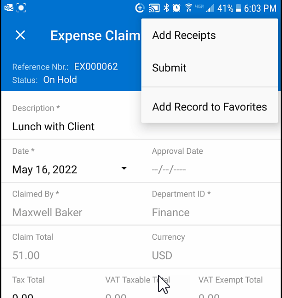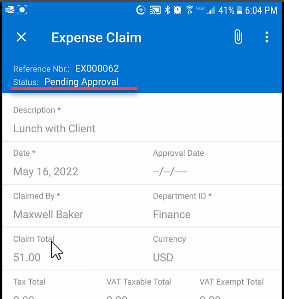 Exit the Expense Receipt tab and navigate to the Expense Claims tab. Then, go to Pending Approval. Here, we see the record as the expense is now ready to be approved or rejected. Going to the drop down again, there are three actions that may be taken.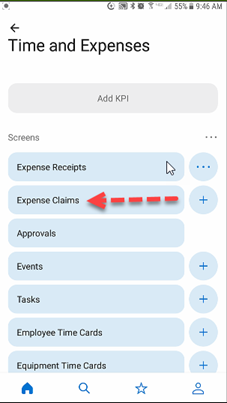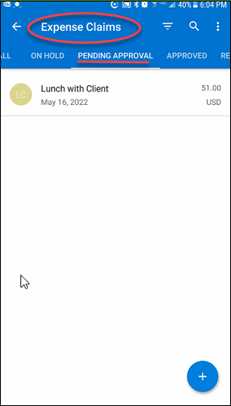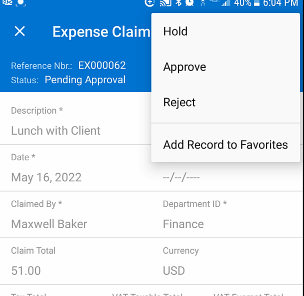 Select Approve. The status has changed to Approved. However, instead of exiting, we are going to tap the drop-down ellipses again. This time we are going to Release the record, completing it.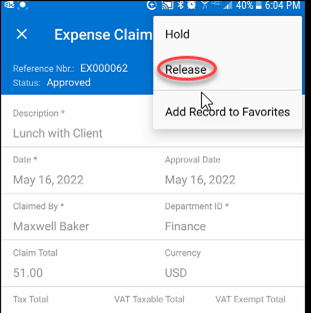 The status has updated to Released. Navigating to the Completed tab, we see the finalized record.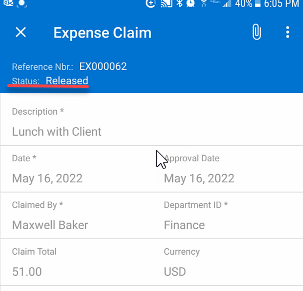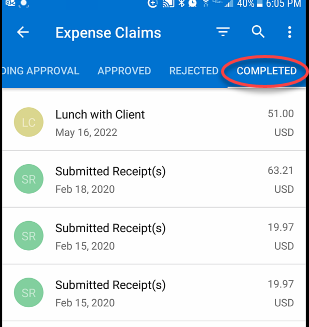 See it in action with this video!