in: Company News, Acumatica, Home Health Care, Accounting, Financial Management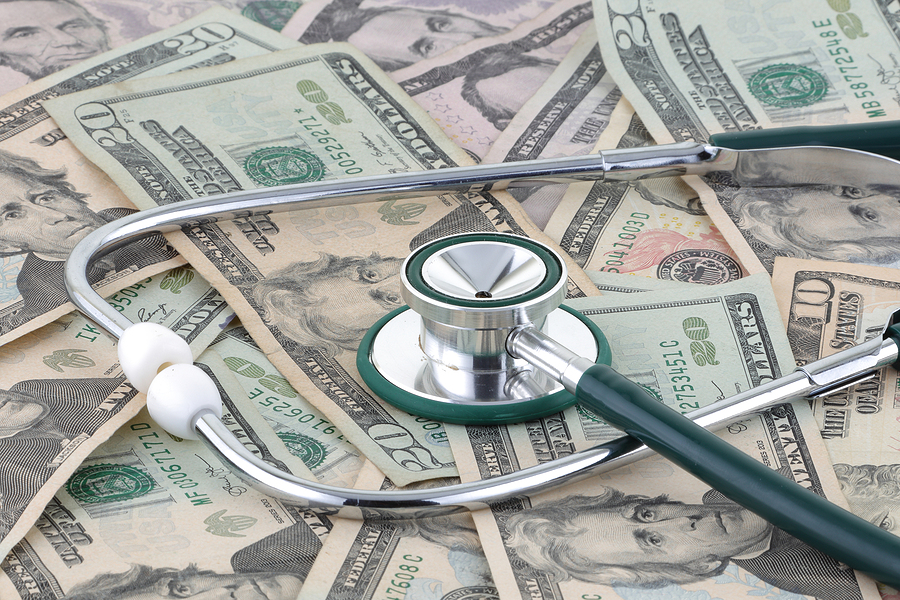 Home healthcare agency cash flow issues abound. In fact, according to the American Bankruptcy Institute, a nonprofit membership organization of over 12,000 bankruptcy professionals in the United States, the challenges facing healthcare agency cash flow make it particularly susceptible to cash flow problems. Unpredictable payment schedules, a labyrinth of government regulations and billing codes, and unique billing schedules all make healthcare agency cash flow one of the most challenging accounting problems.
But there's good news. Many healthcare agencies have found ways not just to survive, but to thrive, and to manage their cash flow so they have a healthy and viable business. Their secret? The right accounting software that provides them with up to the minute insight into their finances.
Here are several tips to improve healthcare agency cash flow and ways in which a robust accounting system can help.
Cash Flow Challenges Unique to Healthcare Agencies
It's probably no surprise that cash flow challenges are especially prevalent in home healthcare agencies. Healthcare agencies bear almost the entire administrative burden when it comes to collecting receivables to pay for patient care. Often, they must collect from multiple insurance providers and government agencies to pay an entire bill.
Additional challenges include the nuances of billing, coding, and invoicing prevalent in the healthcare world. For example, Medicare requires that all services rendered to patients be deemed "necessary" which means healthcare agencies must track and report every aspect of care for patients. Otherwise, their claims can be denied, which results in yet another lengthy process of resubmitting denied claims.
Lengthy Payment Cycles
Payment cycles can also be extremely long in the home healthcare industry. Billing Medicare, Medicaid, and insurance providers means waiting weeks or months for invoices to be processed and claims paid. Meanwhile, care has already been rendered. There are still bills to be paid to medical supply companies, pharmacies, and other vendors who demand payment, too. Let's not forget the LPNs, CNAs, and RNs who devote countless hours caring for their patients. Their salaries and insurance costs must be paid, too.
Uncollected Receivables
Uncollected receivables can be another spot where your cash flow is impeded. If you aren't billing for every service or collecting on issued receivables, you're losing cash.
Do you have a way to track open receivables in your current accounting program? If you are using spreadsheets to manage general ledger functions, you may be missing unpaid receivables. Many accounting programs warn users when receivables go past the allowed payment terms. Once a warning flag goes up on an account, do you follow up? It may be time to adjust your policies and procedures around collecting on unpaid receivables to improve cash flows.
Not Charging Enough (or Paying Too Much to Vendors)
The average profit margin for a home healthcare agency ranges from 3% to 24%. Agencies working in urban areas tend to have healthier margins than agencies in rural areas, possibly due to increased demand (more people living in cities means more people needing healthcare). If your agency's profit margin falls on the low end of the scale, you could be cutting off your cash flow in unexpected ways.
For example, when was the last time you evaluated your suppliers? Prices can start to creep up without warning until suddenly you're paying five, ten percent more than you did last year.
Have you raised your fees or conducted a fee comparison with other agencies in the area? You may be under charging for your services. A comparison with similar agencies can help you price your services competitively, neither too high nor too low, and ensure your profit margins remain healthy.
Accounting Software to Combat Cash Flow Problems
To manage cash flow, you need to know two things quite clearly: money coming in, and money going out. The money coming into your business must exceed the money going out to make a profit. Cash flow management is the art and science of balancing cash on hand, brought in by receivables, with expenses, or payables.
In order to ensure sound cash flow management, you need several things:
Transparency: around payment methods, systems, and vendors
Payment terms: longer payment terms negotiated with suppliers, such as medical equipment suppliers, etc.
Credit sources: to tide you over in the event of a cash flow shortage. These may include an open line of credit with a financial institution or corporate credit cards in the agency's name that you can tap into to cover expenses until invoices are paid.
Accuracy: tracking everything from staff hours to vehicle mileage is essential for accurate billing
Reporting: reports that provide data on every aspect of financial management and accounting so you can make good decisions based on real-time data
Enterprise resource planning or ERP software for the home healthcare industry meets all five of these requirements. With the right ERP software, you can:
View the status of your agency's finances in the system with up-to-date information
Track payment status, invoicing status, and days outstanding for payment
Manage overdue payments and automate many of the billing processes that take up so much of your valuable time
Review suppliers and track expenses by supplier over time
Monitor credit sources, reconcile credit cards and bank accounts
Record all expenses related to a single patient account including staff time, mileage, medical supplies used, and more
Communicate with patients, payers, insurance companies and others
Maintain private and data security
To improve cash flow management, use your ERP system to:
Shorten billing cycles: Automating billing and making it easier for caregivers to input information on site is just one way to shorten any delays in the billing cycle. Cloud ERP systems connect through the internet and enable entry into the accounting system from anywhere there is an internet connection. Faster billing means shaving days off the payment cycle, thus improving cash flow.
Track cash flow in real time: Real time cash flow tracking means always knowing what you have on hand. You can't manage what you can't see. Cloud ERP systems enable accurate, real-time cash flow monitoring and tracking.
Establish workflows: Set up tabs, reminders, and flags for those times when invoices to payers are rejected. Rebilling is a time killer and any loss of days in the payment cycle can negatively affect your cash flows. By establishing workflows and automating reminders and notifications when invoices are rejected, you can save valuable time.
Two Examples of ERP in Home Healthcare Agencies
Sometimes it's easier to imagine how your agency will use new software if you can see an example of it in action in a similar business. This success story from Mays Homecare shows you how Sage 300, an ERP system, was integrated with other systems to streamline billing and systems. And this story demonstrates how Bethany Home Healthcare used Sage 300 to improve their entire software system, enabling prompt payment to employees, faster billing, and improve financial management to support robust growth.
Now, It's Your Turn
What could the right home healthcare agency software do for your business? How can improving cash flow help your healthcare agency grow?
With the right software in place, you can find that delicate balance between great care, excellent service, fast billing cycles, and prompt payment. While we can't figure out how to get government agencies and insurance companies to pay their bills faster, we can help you manage around the process so you're not wondering how you'll make payroll this month. Good cash flow management and a sound ERP accounting system for healthcare agencies is the answer.
Mindover Software
Mindover Software is a software reseller with a broad range of accounting, ERP, finance, customer relationship management, and other products for the home healthcare industry. For more information, please contact us or call 512-990-3994