in: Sage 300 ERP, Sage 300 ERP Tips and Tricks, Sage 300 ERP Tips and Tricks|Software Tips and Tricks
In this tutorial we will learn about using Data Integrity to check the validity of records. Data integrity should be checked, and data backed up, whenever we add records that would be lengthy to enter again or perform other tasks that alter data.
Sage 300 Administrative Services
Start Sage 300 and navigate to Administrative Services → Data Integrity.

In the Data Integrity window, a list of Available Applications is displayed. Select the appropriate application to include on the Check Applications list. For example, if you want to check the integrity of accounts payable data, select that application, then click Include. Do this for each application or select All to include all applications.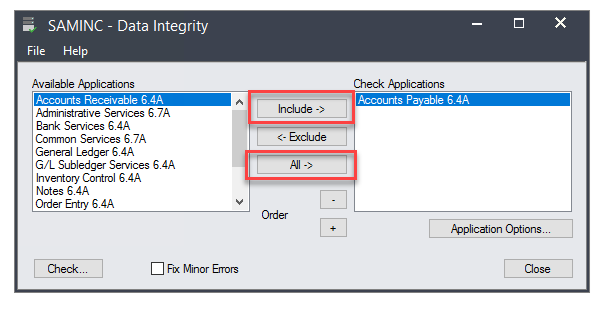 Once all appropriate applications have been selected, click on Application Options.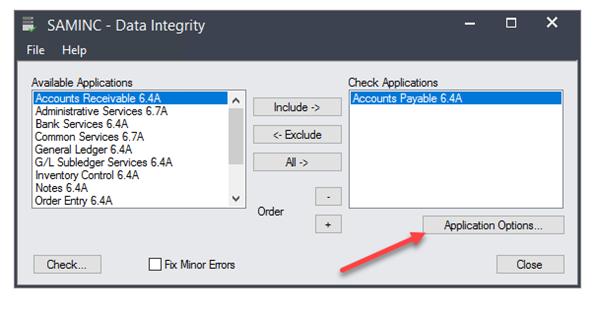 In the Application Options screen, we can select the parameters needed for the data check. The Integrity Checker allow us to indicate four points:
The type of data to check.
A specific range of customer records to check.
Whether to fix minor errors during the check.
Whether to check for or delete orphan records.
After setting the data to be verified, close the window.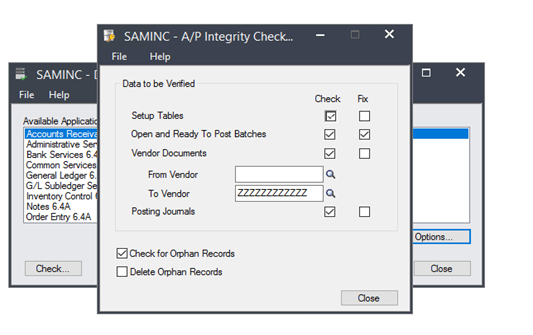 The Data Integrity checker will also allow for minor errors to be corrected automatically by selecting the Fix Minor Errors box. After all desired settings have been chosen, click Check.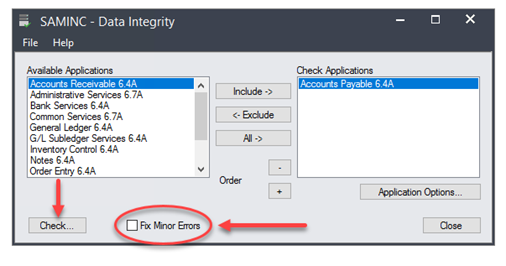 The system will begin to check the data for errors.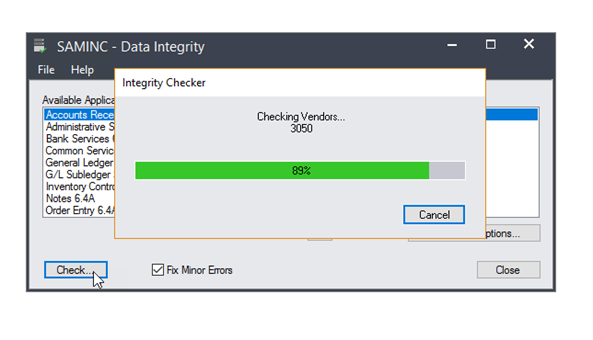 Once the data check is complete, an Integrity Check Log will open showing the results. This report can be used to detect errors that may need to be manually corrected. If no errors are shown, the data integrity check is complete.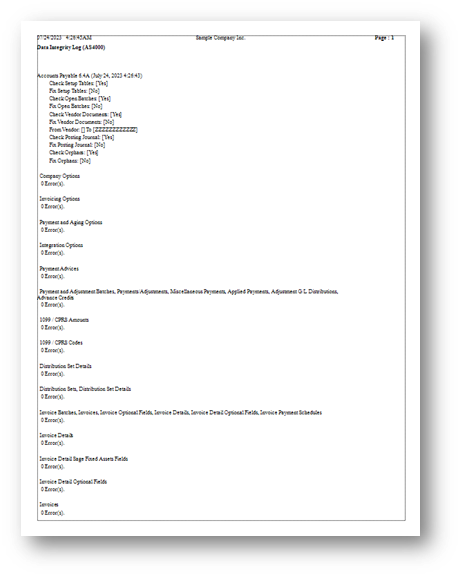 Important Note
Always check data integrity:
Before posting batches
After importing data
See it in action with this video!