in: Company News, Sage 300 ERP Tips and Tricks, Sage 300 ERP
In this tutorial, we explore the steps to process a vendor refund in Sage 300. Let's say that we purchased $2500 in equipment from a vendor, but the order had to be canceled by the vendor. The following steps are one way to handle processing the refund the vendor issued.
Sage 300 Accounts Payable
Start Sage 300 and navigate to Accounts Payable. Double-click on the Invoice Entry icon to open a new record. This will open in a new window.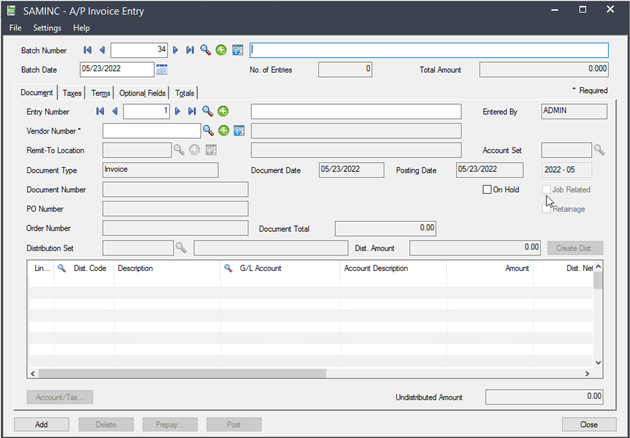 The first step in processing a vendor refund is to create a credit note. This will reduce the Equipment account used to record the original invoice. It is very important to use the original G/L account to credit to. Always double check this; otherwise your A/P to G/L reconciliation will not balance at month end. Once all information is entered, click Post.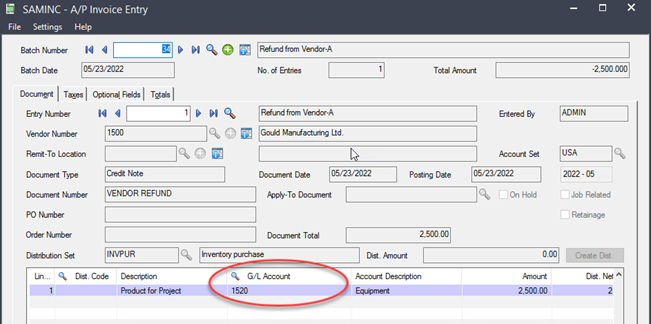 In the second step, we will create a debit note to cancel out the credit note that we just created, but instead of posting to the original G/L account, here we will use a clearing account. This will allow us to reconcile a bank entry to the refund in Bank Services. Make sure all information is correct and click Post. Remember: Before posting, always double check the document type as changes to other parts of the document may change this classification.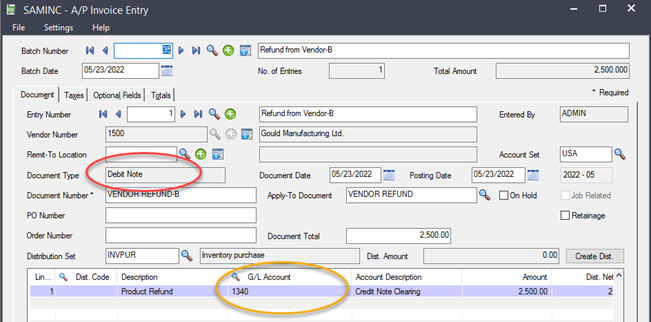 Once posted, the following screen should pop up with each posting showing that the posts were successful. The second screenshot shows the posted batch list.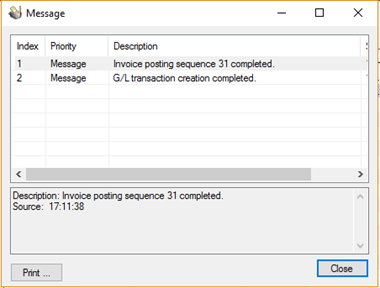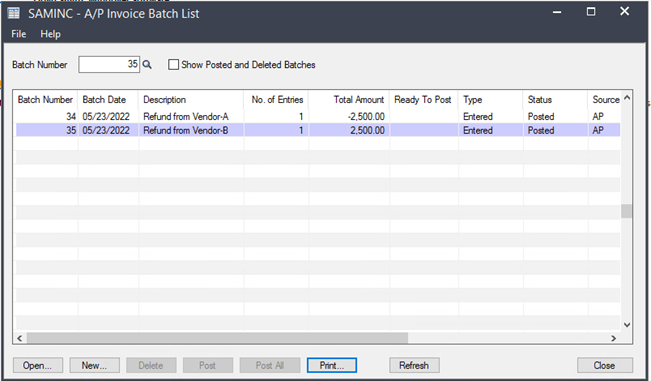 In the third step, it is time to process the vendor refund in Bank Services by creating a deposit bank entry and matching it to the clearing account. Start by navigating to Bank Services ⇾Bank Transactions ⇾Bank Entry. Enter the bank code, bank type, and deposit type. The other information auto-fills. Enter the clearing G/L account and amount that the debit note was posted to. Click Add, then Post.
Next, review the G/L Batch list of all entered transactions before marking ready to post. Finally, post everything to the general ledger to record all transactions.

Refund Processed. Take note of the journal entries below.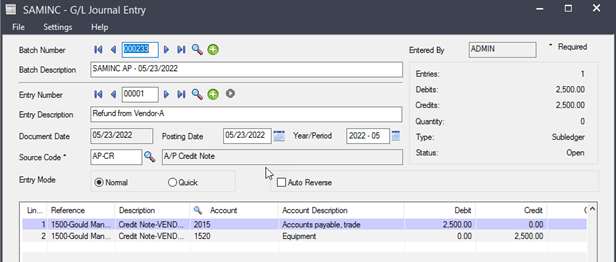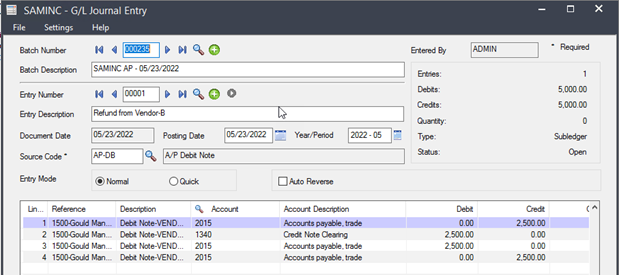 See it in action with this video!