in: Company News, Sage 300 ERP Tips and Tricks
There are times when the General Ledger balance may be out of balance with Accounts Receivable. It is important to understand the reason this can happen. Here we will explore the most common reason this occurs.
Sage 300 General Ledger and Accounts Receivable
First, print the accounts receivable aged trial balance for the date range needed. Start Sage 300 and navigate to Accounts Receivable > A/R Transaction Reports > Aged Trial Balance. Make the "Age As Of" and "Cutoff Date" the same period end. This will give you transactions before this date only. Click Print.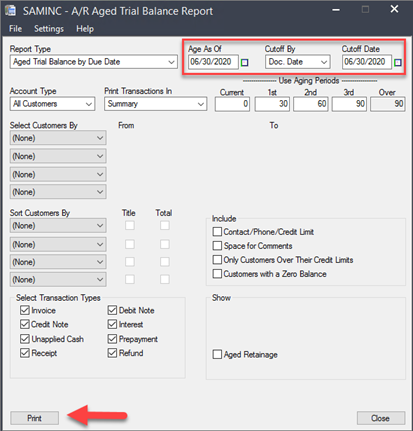 Now we have the aging report reflecting the trial balance totals as of the cutoff date listed by customer.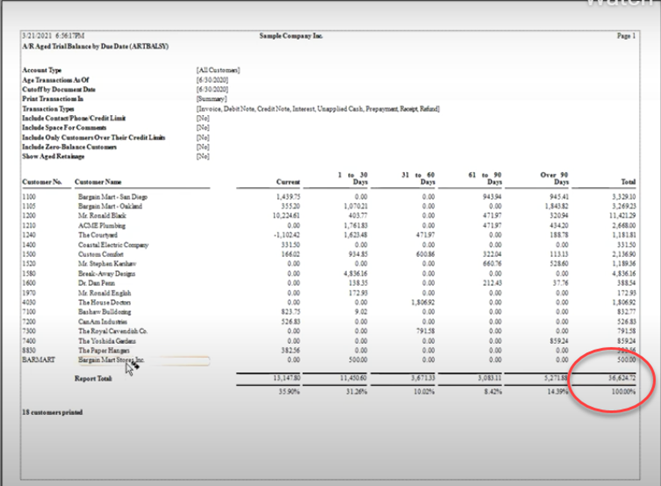 Next, we will pull the same report, but in a different way. Going back to the aged trial balance screen, we are going to print the report using the same age date, but cutoff by Year end period. For our example, this will be 06/2020. Then, click print.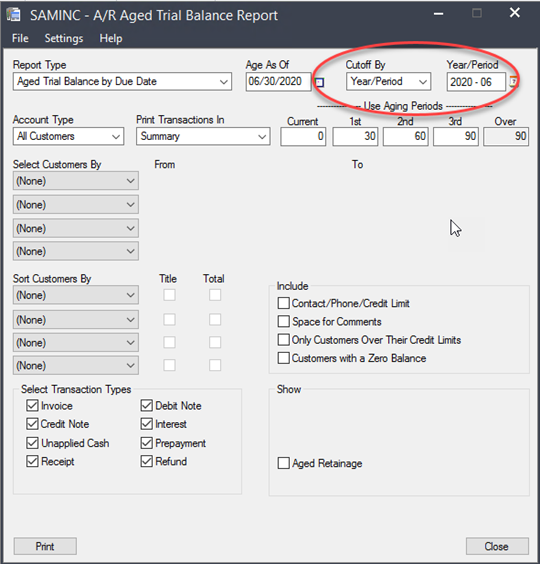 Now, we can compare the two trial balance reports and note differences. As we can see, there is a $10,000 discrepancy. Reviewing the detail, we notice that difference on Mr. Ronald Black. With this information, we can further research the cause of this difference. Notating the issue, we can now close these reports.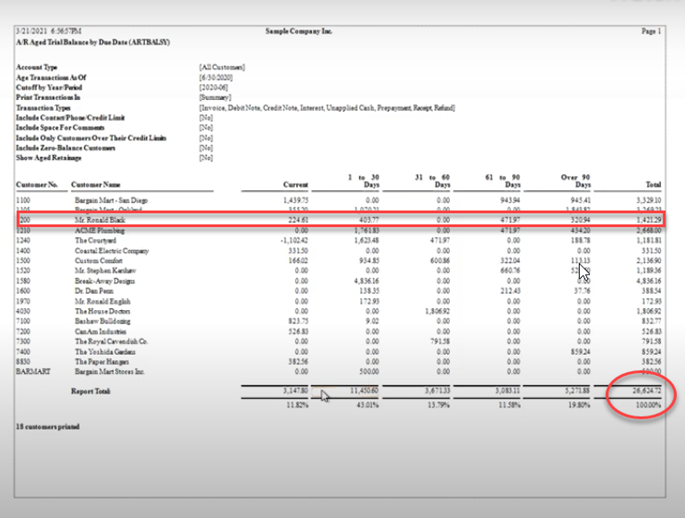 Now, we will go into accounts receivable. Navigate to Accounts Receivable > A/R Transactions > Invoice Batch List. Then, we get the current screen. Finding the batch that we are looking for, we click on it to open the detail in A/R Invoice Entry screen.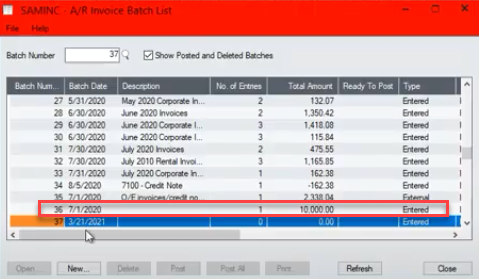 From the detail, we see that we dated an invoice to the customer on one date, 6/30/2020, but posted it to a different date in the next period—in this case, 7/1/2020. Thus, the GL and A/R are out of balance. This is a timing issue only, and typically happens when we backdate invoices. We must be careful to make sure we are posting to the correct period when backdating invoices. This should be handled as a reconciling item and easily corrected.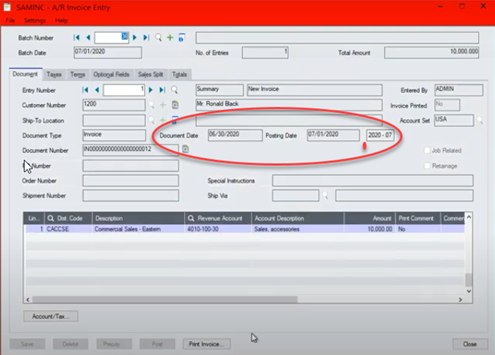 Watch our video to see this in action.