in: Company News, Enterprise Resource Planning (ERP), Accounting, Financial Management
How do you know it's time to upgrade to ERP accounting software from off-the-shelf accounting packages?
Many small businesses rely on standard small business accounting software to handle their daily accounting needs. However, there comes a point where companies may outgrow their software. If you're using QuickBooks, Freshbooks, or another accounting package, or still using spreadsheets, here are three things to note that mean it is time to upgrade to ERP accounting software.
First, What's the Difference Between ERP Accounting Software and Accounting Software?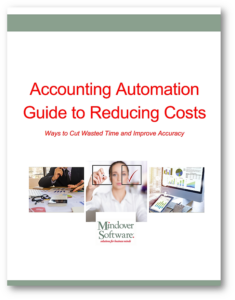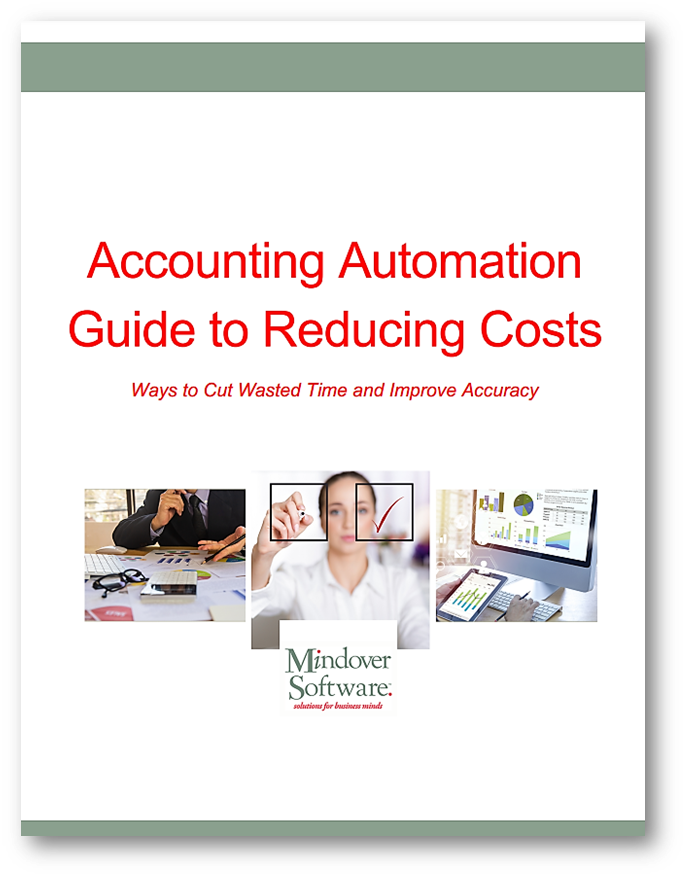 Accounting software fulfills its primary task: to track, manage, and record the daily cash inflow and outflow of a business.
ERP, or enterprise resource planning software, does much more than that. The two terms, ERP and accounting software, are often used interchangeably but are quite different.
An ERP system connects multiple data streams from within a company into one comprehensive system. It automates numerous processes, including the data inputs from various departments into the accounting system. ERP systems may also incorporate CRM, warehouse, and HR data, for example, along with handling basic daily accounting and complex financial reporting. It depends on the system chosen and its setup on what it can and will do, but it offers a comprehensive, big picture view of a company's needs.
To learn more about how ERP can improve accounting processes, download Accounting Automation Guide to Reducing Costs.
Three Signs to Determine Whether It's Time to Upgrade to ERP Accounting Software
Only you will know when the time is exactly right to upgrade to ERP accounting software. However, there are three things to watch for that are usually telltale signs it's time to upgrade.
You're constantly chasing down data.
You find yourself calling, emailing, or texting various people in many departments to find that scrap of data on a single spreadsheet you remember seeing in a meeting last Tuesday. Or, you don't even know if your company is tracking a particular metric, but you hope that it is.
Remember that accounting programs only track cash in and cash out—they do not track other types of data. With an ERP system, you'll have data from every department at your fingertips in one comprehensive system. Users can access data according to their permission level, saving that "Where did I see that bit of data?" question that sends people chasing after information. It's enables transparency into the company's data that accounting programs cannot offer.
Accounting programs cannot accommodate inventory tracking.
Accounting programs can collect the overall value of inventory as part of the balance sheet, but they cannot track inventory itself. Companies running accounting programs that have considerable inventory must use a separate system, spreadsheets, or both to manage inventory.
This can be a severe limitation and hindrance to growth. An e-commerce portal demands a digital inventory system as today's consumers expect the "Amazon treatment" even in B2B transactions. They want to know if an item is in stock, when it will ship, and how they can track it once it ships. Without a digital warehouse management program connected to an ERP and e-commerce platform, your company can't provide that, and loses a potential competitive edge.
Accounting programs don't integrate with other programs.
Although some accounting programs integrate with other programs on a limited basis, they often lack the ability to integrate with specialized platforms to support manufacturing and distribution businesses, for example. ERP systems are different. They are built to be flexible, often with apps or open APIs that enable other companies to build connectors that enhance the basic system with greater automation and functionality.
Ready for ERP Software?
If you believe your company is ready to transition from accounting software to ERP accounting software, we recommend you spend some time learning about the many ERP options available to you. Establish a list of requirements, review various platforms, then speak with us when you are ready to discuss your objectives, business goals and needs, and next steps.